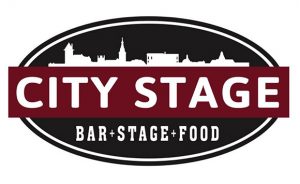 5th: Stand up Comedy Showcase with Matt White and Friends at 7 p.m. Winner of the "2012 Port City Top Comic" and 2013 "Carolina's Funniest Comic", Matt White's brand of observational humor mixed with improv and theatre elements engages audiences and leaves them giggling for days. $8 Cover Charge.
6th: Singer Songwriter Jon Shain at 8 p.m. Jon Shain is a veteran singer-songwriter who's been turning heads for years with his words, his fiery acoustic guitar work, and his evolved musical style – combining improvised piedmont blues with bluegrass, swing, and ragtime. – "Jon Shain brings a fingerpicked folk sound that sparkles like fine crystal with similar delicacy and scintillation. He's well versed in Piedmont country blues but equally adept at soft-spoken story-songs, delivered in a dry, easygoing tenor." —Chris Parker, The Independent Weekly. Tickets $12. Table reservations recommended 252-631-5122.
Thursdays in October Evening Serenade with Alisa Mike at 7 p.m. Every Thursday through the month of October, popular local singer Alisa Mike serenades us with jazz standards from the Great American Songbook, as well as other classics through the years and ones in the making. Her dynamic vocal range, artistic phrasing and interaction with the audience make for a delightful evening! No Cover Charge – Artist Donations Encouraged. Table reservations are recommended 252-631-5122.
12th: The Music of Paul Simon at 7:30 p.m. John Van Dyke and friends will present the music of popular singer songwriter Paul Simon. Spanning the decades from the early Art Garfunkel collaborations, to the memorable classics of his solo career. If you are a fan of Paul Simon's music, you won't want to miss this special encore concert. Tickets $15.
20th: Madame Z's Hot Cauldron at 8 p.m. – 1 a.m. Something wicked and Fabulous this way comes…Madame Z and The Pollock Drag Divas are back for another unique and unforgettable evening of Fun! It's the Halloween Party you don't want to miss! The crowd is always diverse and fun loving and the mood is sublime! Midnight Costume contest! Tickets $8.
Tuesdays in October Jim Kohler and friends, 7 – 9 p.m. Starting Tuesday October 9th and continuing every Tuesday in the month of October, Big Jim Kohler and friends! With a unique style all his own, Jim Kohler is one of the last true blues players. Having played for over 20 years with blues legends, Jim has created a killer sound that everyone will enjoy! No Cover Charge.
25th: Improv Comedy Night Featuring Walk In Bathtub, 7 p.m. Audience's are part of the show! Give us your suggestions and watch us create hilarious unscripted scenes right before your eyes! This month featuring Walk in Bathtub, New Bern's own Improv Team! Come and explore the hilarious, unpredictable world of Improv comedy. Tickets $7.
27th: The Monster Bash! Halloween Revue and Dance Party, 8 p.m. – 1 a.m. Break out your craziest costumes and join us at City Stage for our Halloween bash. Our City Players will perform live throughout the night and the Dance floor will be full!  Costume contest at midnight! Tickets $8.
City Stage is a Private Club. There is a $1.00 Annual Membership Fee.
Under 21 must be accompanied by an Adult
For more information, visit The City Stage at The City Laundry, 901 Pollock St.
Submitted by: John Van Dyke, The City Stage