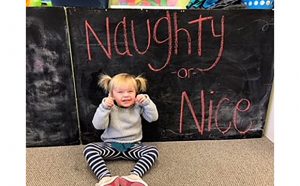 The Holiday is upon us….
PAST:
– We have been working at our primary job (which is what affords me to use my "free time" (hahahahhahah) to be able to put your donation 100% towards food and nothing else) teaching the yogas and spins and raising the STEVERS. We did a few free driveby mealings services since then. We served 265 sandwiches in 2 hours at the Omega Center this past weekend and did a super freezing wet dinner service on Sunday in Coopers Landing. Huge shout to Kurtis Stewart for hooking me up with Diapers, Water, and other treasures!
– I also want to say: the donations that have been coming in rock my face off. I received a cashier's check from some kiddos that raised $517 for the truck to feed people. THAT IS LIKE 3 FULL MEAL SERVICES. I mean it when I say: I feel so honored that people trust and believe that it is your dollar to people's mouths (in a sanitary way, no one is actually eating monies). My neighborhood gifted me a huge gift card, other neighbors are literally dropping checks in my mailbox. Some people chose ME for their Giving Tuesday donation! The buzz is fueling my super big heart and it is pure magic to feel the support and belief in free food for life.
PRESENT.
– Coldwell Banker via Jami Turner extended a dry good and other items drive for me and I am excited to get over there tomorrow to say my thanks and pick up my treasures! Photos to follow.
– My roof is leaking on my truck sooooo…….ideas on that?
– THREE GUYS SIGNS, rocks and is going to pull my decals (they are peeling and 2 years old and they have done their best but it is time to retire them) and attach stencils to my truck and PETE FREY is going to spray paint.  This makes my old art teacher heart super excited for some originality.
FUTURE:
– Coming at you Havelock on Friday night! 12/14: We will be serving 150 free tacos at the Touchdown Club in Havelock on Friday night.  We have a soft spot for this community that was hit hard by Hurricane Flo. (if it is raining, i cannot go)
– Standing Sunday Dinner 12/16: in Coopers Landing. I try to get them out a hot meals every Sunday.
– Brewery 99 Pop Up Shop featuring Junxtapose December 21: you do not want to miss this. Starting around 4pm. Cara Shelton, from Cambodia, will be here with a trunk show featuring re-purposed items using salvaged textiles from the Fast Fashion industry in Phnom Penh handcrafted by her students from the Liger Academy. Get your CRAFT on. Craft Beers:Craft Tacos:Crafts in General.
– Standing Sunday Dinner 12/23: in Coopers Landing
– Christmas Eve! RCS Hot Dinner Service 4:00pm. We will also be handing out all sorts of other supplies and coats. I LOVE YOU. (please spread the word)
Did I miss anything
Submitted by: Beckie Rice, the tiny tornado