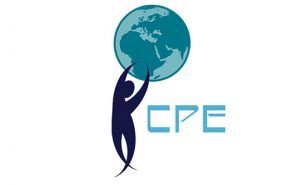 The Center for Personal Evolution is new on the New Bern scene. We are delighted to be growing roots in the eclectic and active community. The Center for Personal Evolution is all about personal and spiritual growth. We offer a variety of services from healing sessions to classes, workshops and retreats that foster healing and personal evolution.
Gwendolyn Natusch is the founder and director of the center and her work has impacted communities such as Martha's Vineyard, Cape Cod and Virginia Beach where she has had a individual practice and a center. Her mission is to offer opportunities for individuals to foster wholeness and strength in their lives through the healing modalities she offers to clients. Gwendolyn is well trained as an energy worker, teacher and Shamanic Practitioner and has brought her expertise and passion to New Bern with the intention of offering opportunities to grow, heal and evolve.
The offerings at the center also include gatherings and classes where topics such as meditation, sound healing, women's empowerment, spiritual coaching, intuitive development and shamanism are offered.
In March and April we will be offering several classes. Each month we offer a chakra meditation and Singing Bowls gathering at the New Bern Arts & Wellness Center. At the Center for Personal Evolution we are offering journey circle gatherings monthly for those interested in discovering more about shamanism as a personal practice. March also brings to New Bern a Shamanic Healing Circle where individuals will experience healing from three Shamanic Practitioners. This is a rare opportunity and will also be offered in June of 2019.
Each month we also offer an evening class that invites participants to develop their intuitive selves. All levels from beginners to experts are welcome. This is a hands on class that also offers content and skill building. We also host and hold a bi-monthly Psychic Saturday event where individuals can drop by and receive a reading. This is an exciting opportunity to gain insight and to get to know your local intuitives!
Also in March we are offering a four class series on balancing and healing the Chakras. In this class participants will learn tools for healing that they can take away with them to employ in their life that foster insight, awareness and healing.
In April we will be offering a day long workshop on healing your ancestors which is powerful inner work that brings the opportunity for deep transformation along with our other monthly offerings.
We hope to see you at the Center and to take advantage of the healing modalities we offer! To learn more about what is offered at the center please connect via phone at 508-560-6891, email, facebook or our website. We look forward to getting to know you!
Submitted by: Gwendolyn Natusch, The Center for Personal Evolution