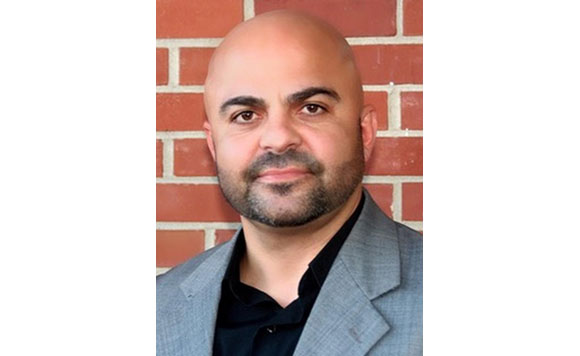 Coldwell Banker Sea Coast Advantage is pleased to announce that another leader of the Southeastern North Carolina real estate market has joined their management team. Dave Frost, a top agent and team leader in the Jacksonville area, will now be the Director of Business Development for Coldwell Banker Sea Coast Advantage.
Frost is a highly respected agent with a track record of success in real estate that includes over 350 closed transactions. Known for his willingness to share the insights and strategies that have made him successful, his vast experience in real estate encompasses residential purchases and sales, as well as the leading of training classes focused on lead generation and team building.
"Dave is unique in that he has an ability to help his peers identify hidden talents, find key areas to grow their business, and chart a path to success that works for them. For these reasons we are confident that he will bring significant value to our company and all of the agents we serve," said Tim Milam, company president.
Coldwell Banker Sea Coast Advantage has experienced exponential growth by consistently re-investing earnings into refining company systems, and by constantly working to attract and retain top talent. The results speak for themselves, as Coldwell Banker Sea Coast Advantage had over 5800 closed transactions for the first three quarters of 2019, more than doubling the sales volume of its nearest competitor, according to stats compiled through the regional MLS.
"What you have with Coldwell Banker Sea Coast Advantage is a focus on ethical business practices and integrity from the leadership to the top down," said Frost, who has a background in the military/law enforcement. "I could not be happier to be a part of the team and look forward to continuing to build on the company's already phenomenal reputation."
In his new role, Frost will be responsible for recruiting new and experienced agents, leading training classes, helping agents leverage company systems to grow and streamline their businesses, and finding new training opportunities for company agents and staff. He is excited to hand over the reins of his current business, a team that specializes in Jacksonville real estate, to his wife, Brittany Frost.
To contact the best qualified Realtor or find information about career opportunities, call 910-799-3435 or visit www.seacoastrealty.com.
Submitted by: Kathy Alexander, Marketing Director, Coldwell Banker Sea Coast Realty